For the game last night Hannah decided to make a sign to give the team some encouragement!

The game was great and we were having a blast when...in the 7th inning I got a text from Austin saying that they showed us and our sign on TV for a second! We were so excited.

Minutes after that text we saw the camera man in our section and after he saw us with our sign he pulled his camera up and started filming!



We were on TV for about 15 seconds! So cool.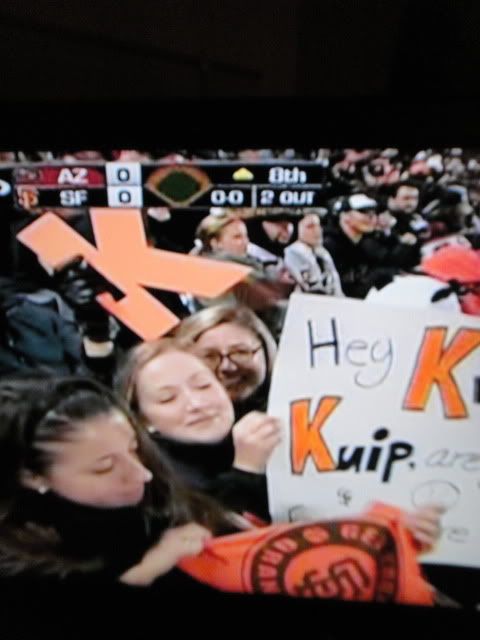 It was so fun to hear from our friends who were watching the game and saw us.

Even though our 15 seconds of fame are over...we are still feeling good!