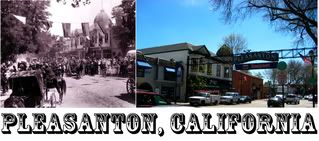 The town was founded in 1894 and today boasts a population of over 66,000. Back in the 1850s, the town was known for its bandits and desperadoes, complete with your Western-style Main Street gun fights. It has housed famous visitors and outlaws, from Mary Pickford and the racehorse Seabiscuit to Joaquin Murrieta, the bandito of Zorro-inspiring fame.
The Wild West seems very much alive in Pleasanton today, with feed and western dress stores still featured on Main St...complete with a life-sized plastic horse!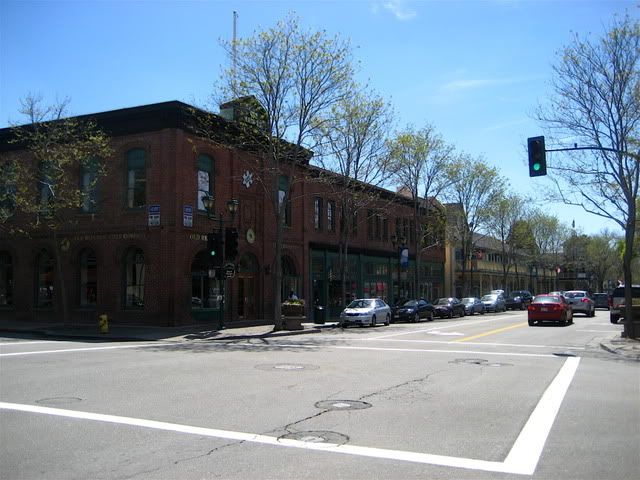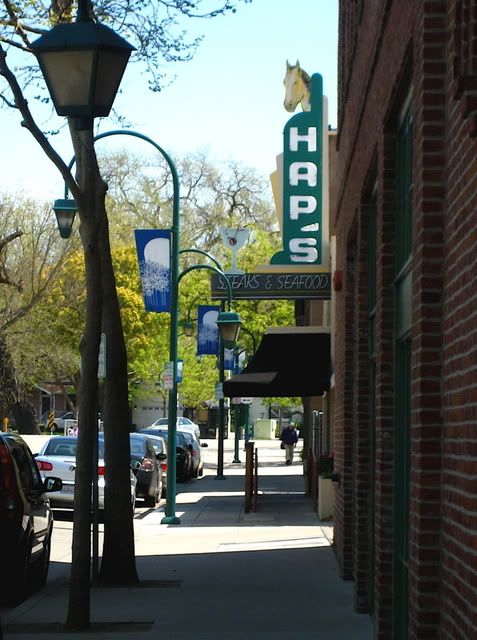 Main St is also peppered with plenty of delicious looking and popular restaurants. When Greer and I got hungry, it didn't take us long, however, to settle on the Blue Agave Club--adorable patio seating on a warm spring day? Yes, please!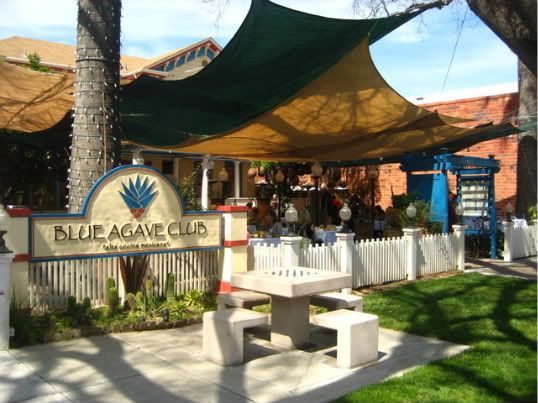 We were delighted with the food and the experience--traditional but light rice and beans, spicy chicken tacos...so good. And you can't go wrong with dining al fresco under string lights (the inside is adorable as well, with festive Mexican decor set in an old Victorian house).
Afterward, while doing some research, I found that the Blue Agave is listed as one of Pleasanton's
Most Haunted
(it seems, somewhat unsurprisingly given its storied history, that the town boasts many a ghostly tale).
The building was once the family home of the Arendts, and according the website current workers hear plenty of noises and often see an apparition of a young girl, though "a psychic reading indicated that Mr. Arendt is still in the house and is the dominant spirit. The other ghosts are people that worked for him in the home. The psychic reported that the other ghosts like to eavesdrop on conversations and sit on the porch, watching the townspeople pass by. They love having the house to themselves after the business closes. Then they have parties and just ignore Mr. Arendt." Sounds like some spooky fun.


The old Rose Hotel, also said to be among the town's haunted.

Anyway, Greer and I then strolled around and enjoyed the sites.

Cute little mini garden.

In addition to all the great restaurants, Pleasanton has plenty of fun shopping and window browsing opportunities, from antique shops to adorable clothing boutiques.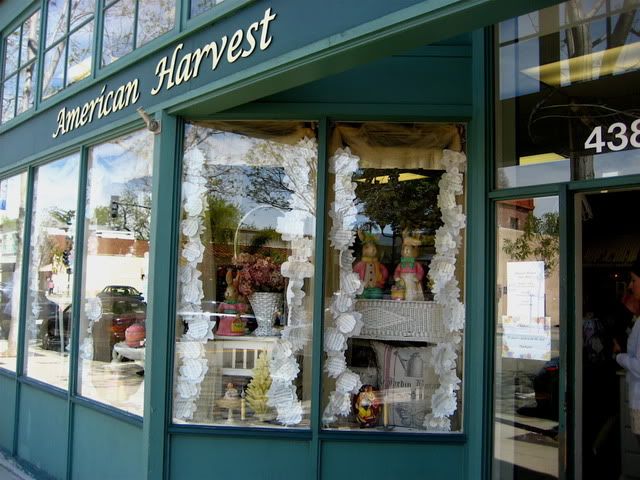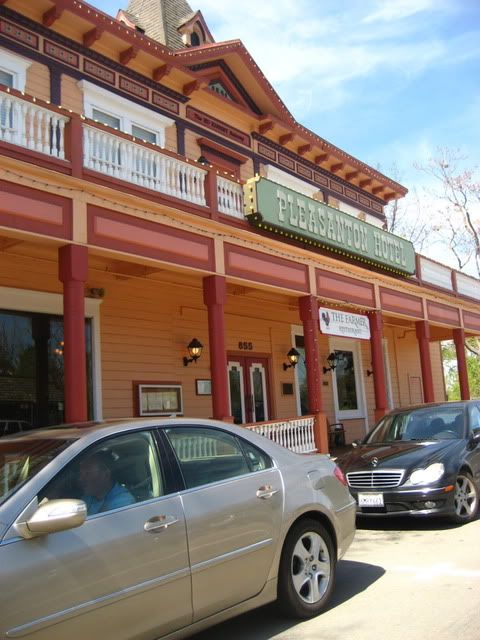 The Pleasanton Hotel, rumored to be haunted by an 1870s prostitute...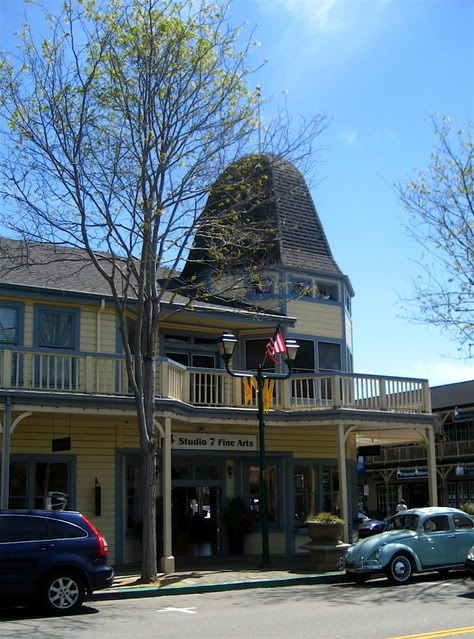 Overall, Pleasanton provided a fun afternoon in a very un-touristy historic setting. It is a gem of a Main Street in a town much more known for its large indoor shopping mall and annual County Fair. We're already planning our trip back for a porch-side margarita and ghost sighting.

Historic photos via