Today has been a crafting day.

I woke up this morning with the idea that I would make a pennant banner similar to the ones I usually make.
Except, today I decided I want to put more time into it and hand sew it.
This of course meant I would be spending my whole day doing it.
Wee!!

First I cut out my burlap triangle shapes along with felt backings.

Then I printed out the letters "HOME"
I pinned them to my fabric that I had in my fabric basket (oh yes, I have a basket full of these remnants!) and cut them out.


I then hand sewed them onto the burlap triangles.
The stitches may not be exactly straight...but that's what I like about it!


The next step was to attach the felt to the burlap.
I used the hemming tape stuff. (What's it called?)
This part was fun...I like when the iron sizzles!!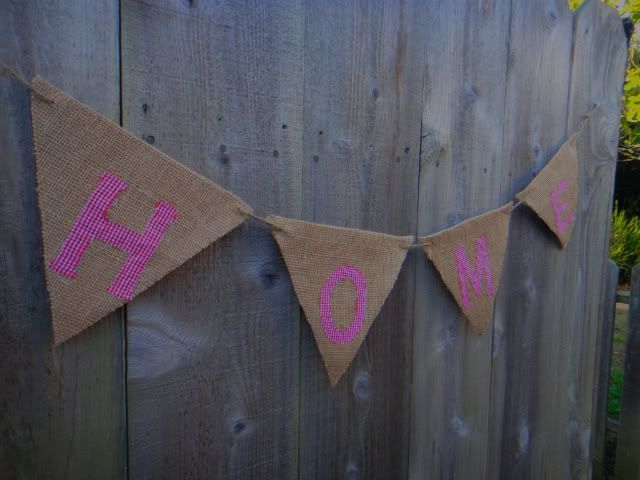 I'm going to make a couple more...I'll keep you posted!

-Greer