Our Day in Orange
With Christmas fast approaching I had been in need of a shopping trip, and was starting to get pretty sick of the mall. I also tend to have withdrawals from cute downtown life. When I found out Orange has an adorable historic downtown, with cute shops and antique stores, I was sold! (Do I sound like an old lady yet?)
So last Saturday I set out with Derek, his parents, and his grandmother to explore, shop, and, of course, eat in Orange.
The view from our table, note the old car turning down the street!
One awesome and delicious BLT.
Cute interior too!
After our delightful lunch, we embarked on our downtown walk.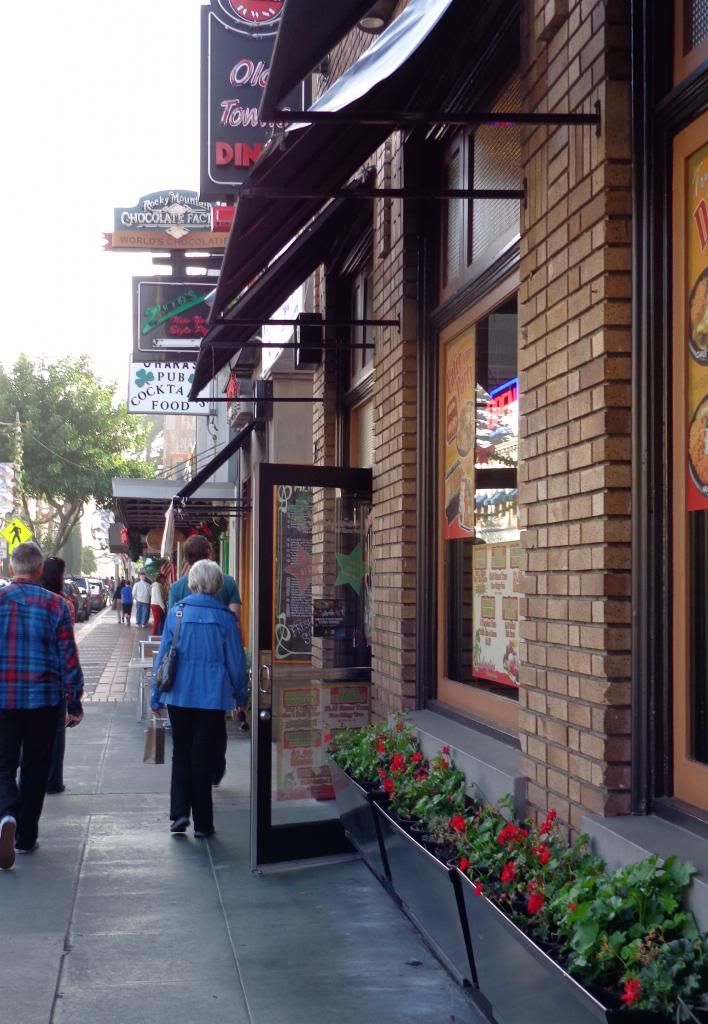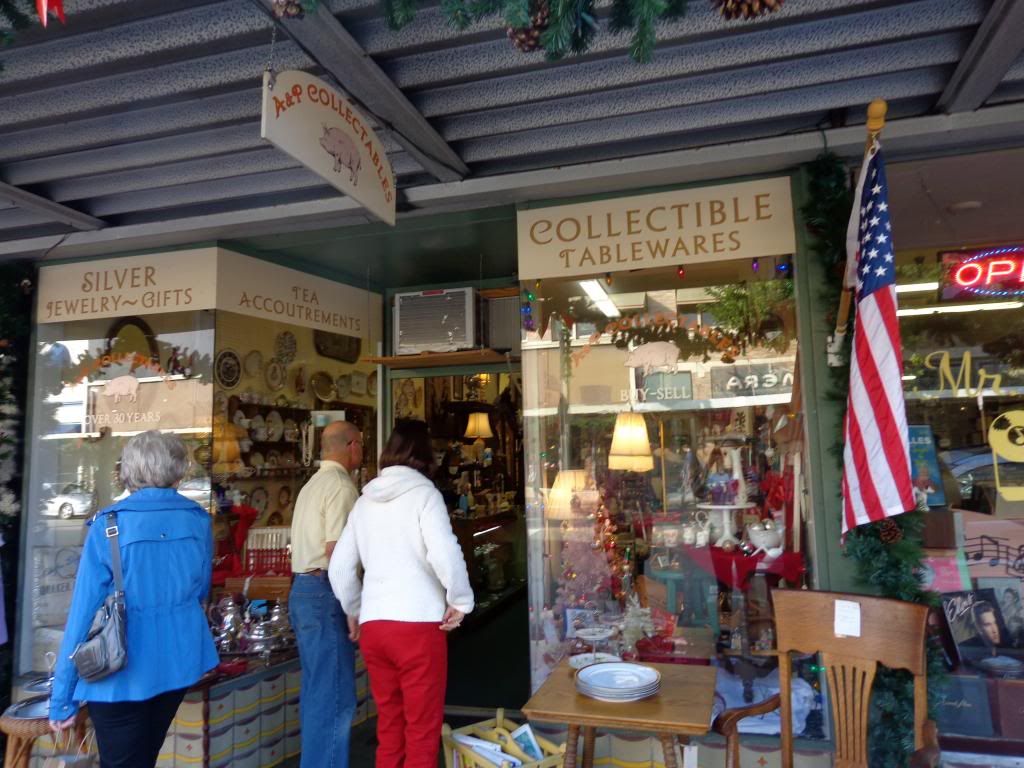 I've always thought that Benicia has a ton of antique stores--child's play next to Orange. We must have gone in about 10 of them, and it seemed we hardly made a dent.
This one was particularly interesting--tons of dark Baroque furniture. The store went on and on!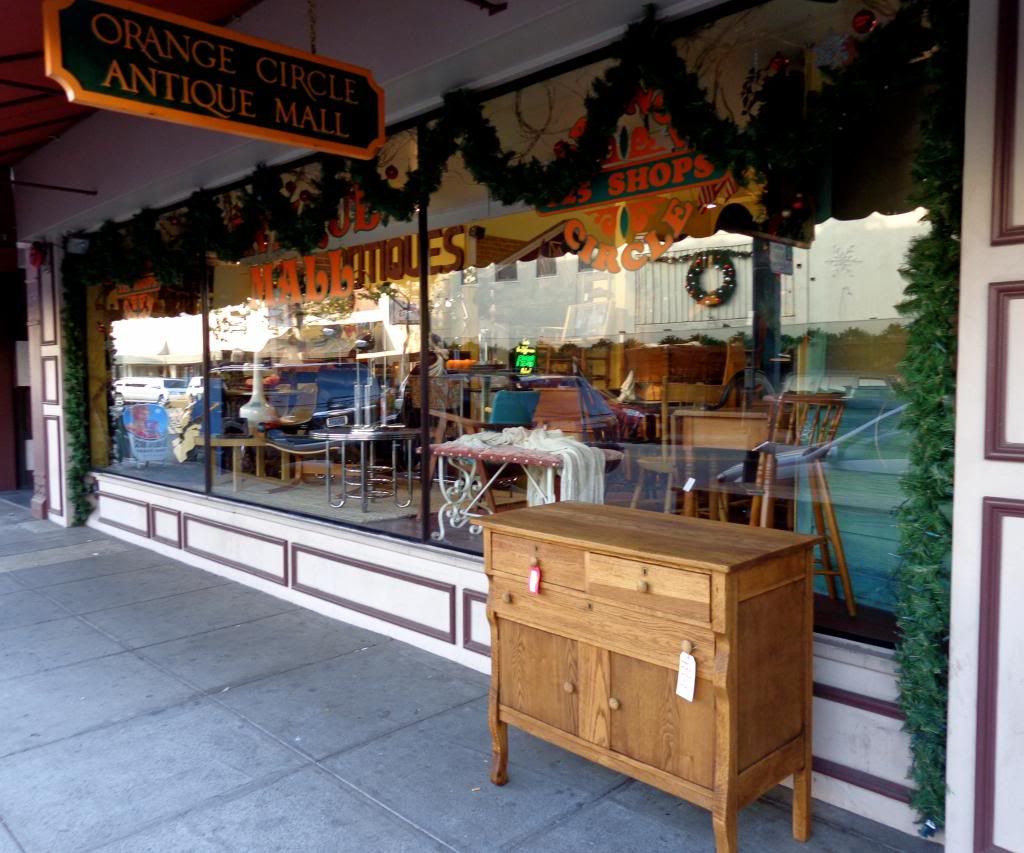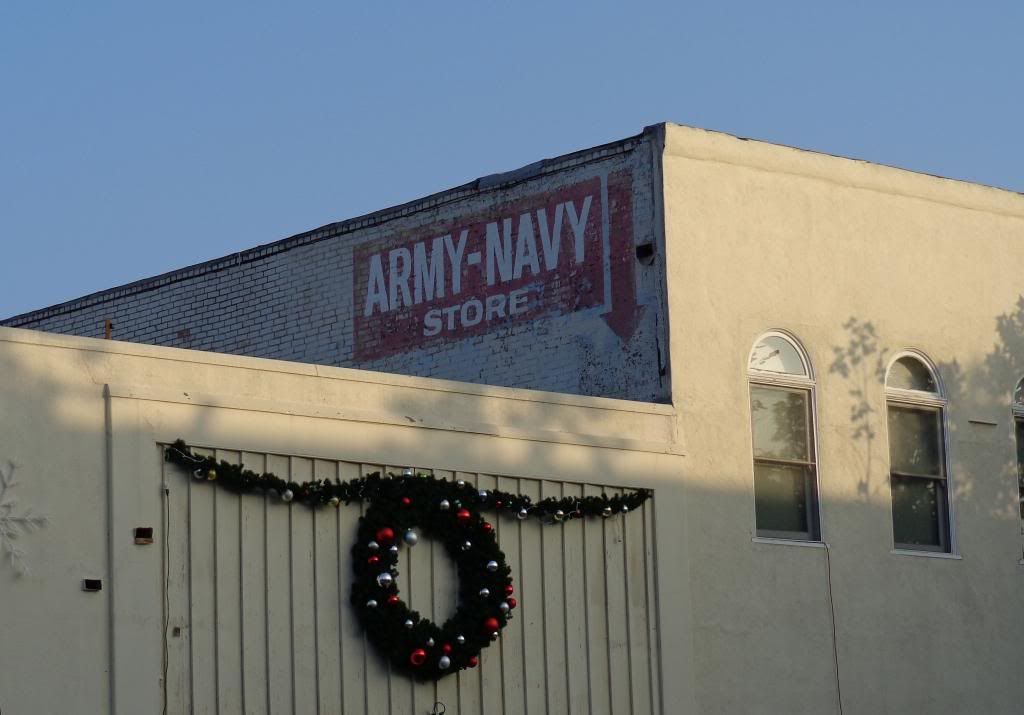 We also found this nifty garden store, where we bought a cute little mini bird house to stick in a potted plant.
Posing at the Plaza, then and now. Orange was incorporated in 1888 (after a brief stint with the name Richland), and was the only city in Orange County to be built up around a plaza. It was also the first town to be served by the California Southern Railroad.
I always enjoy finding a Starbucks in an old building!
Of course I found some cute downtown houses! The Historic District was listed to the National Register of Historic Places in 1997, and is the largest California district on the list. It is also unique in that it contains over 1,400 structures built before 1940 (we're talking a one square mile area here). It also contains Orange County's oldest operating bank and soda fountain.
One of the best things about our day was that the town was really in the Christmas spirit. Lots of festive lights and garlands, Chirstmas trees, and poinsettias. In my opinion there is nothing more adorable than old buildings adorned with string lights.
--Jessica
here
.