A couple months ago I posted about
Aldrich Park
in the heart of the UCI campus. Walking through the park recently, I've noticed it looks beautiful in winter as well and there is a surprising amount of color alongside the bare-branched trees.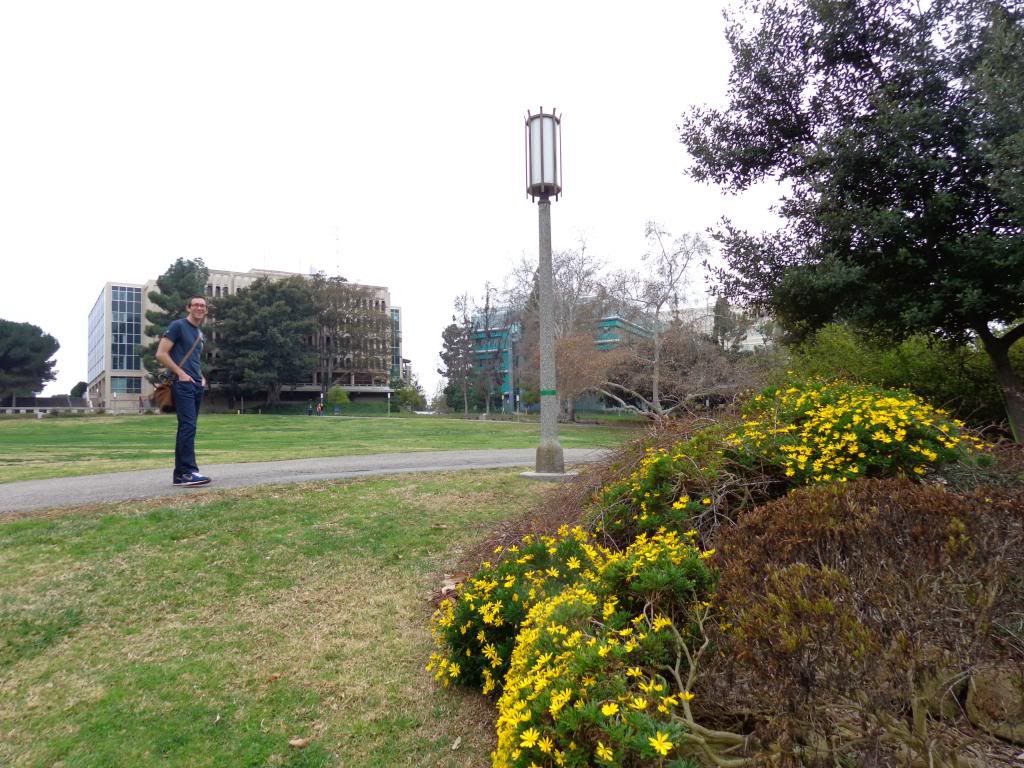 Derek still sports the short sleeves even on a "cold" Southern California day.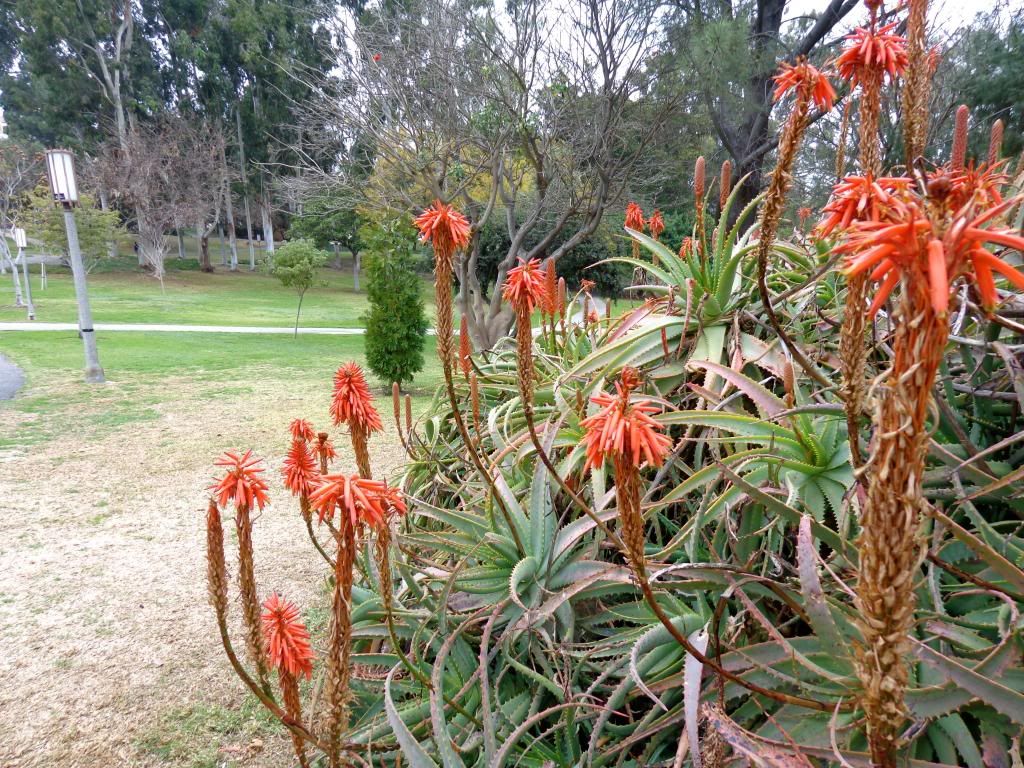 Neat succulents all around the park...
Wildlife sighting (hint: look at photo on left...)!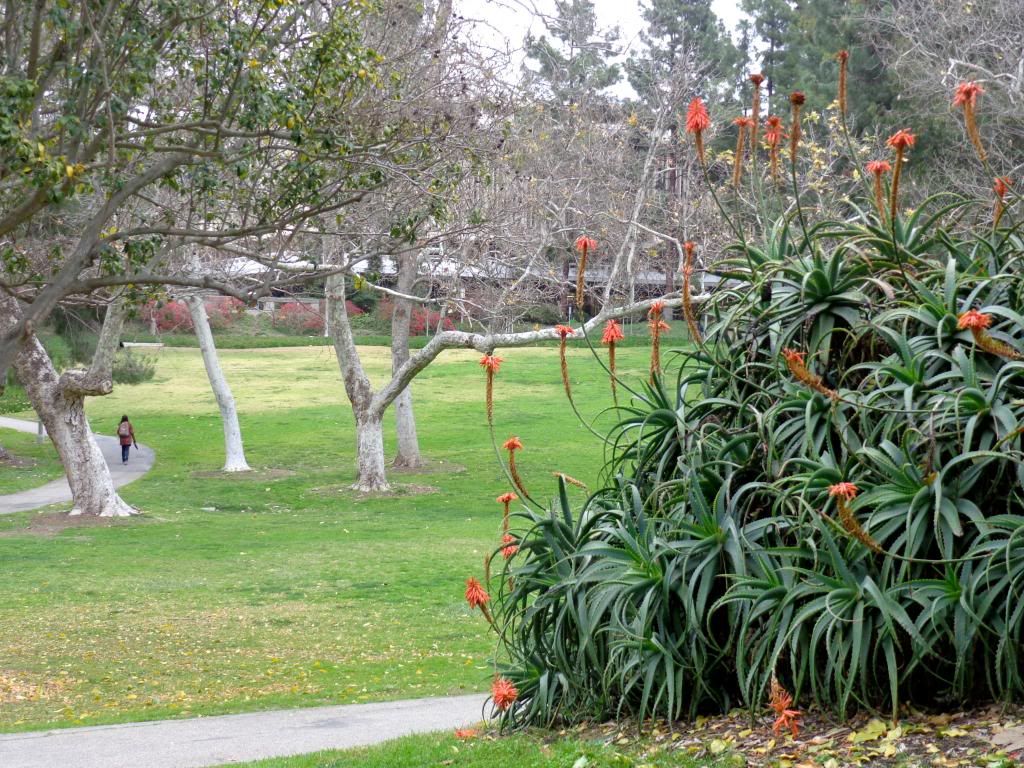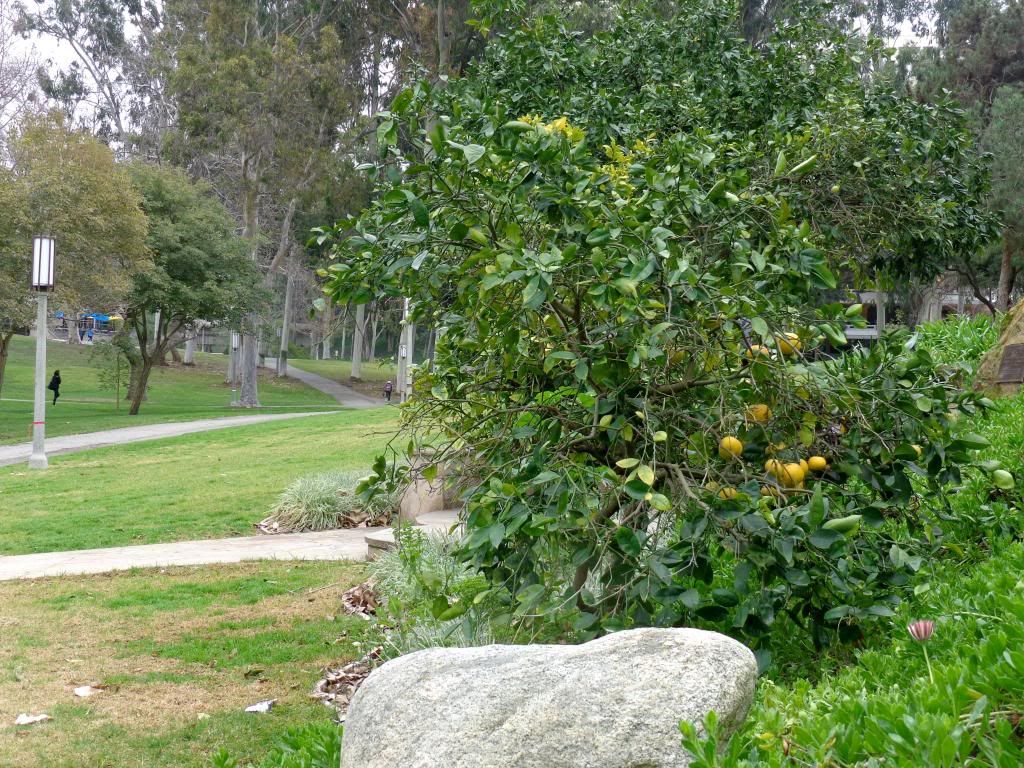 Citrus, to boot!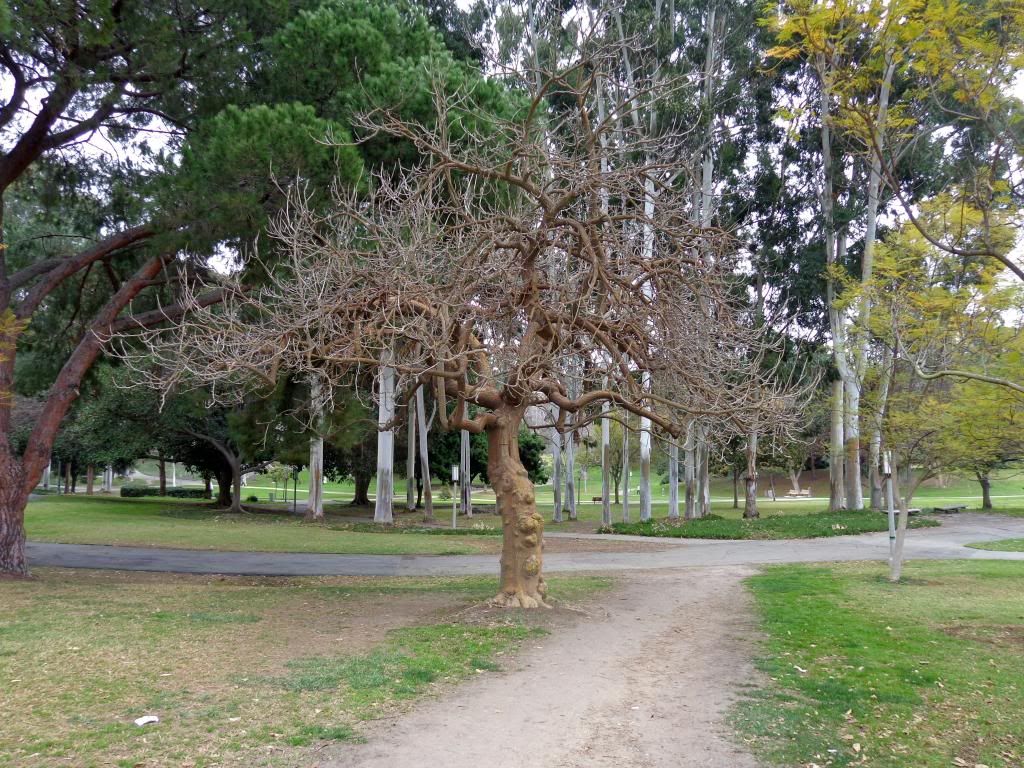 This tree looks fake but it's not...just eerie!