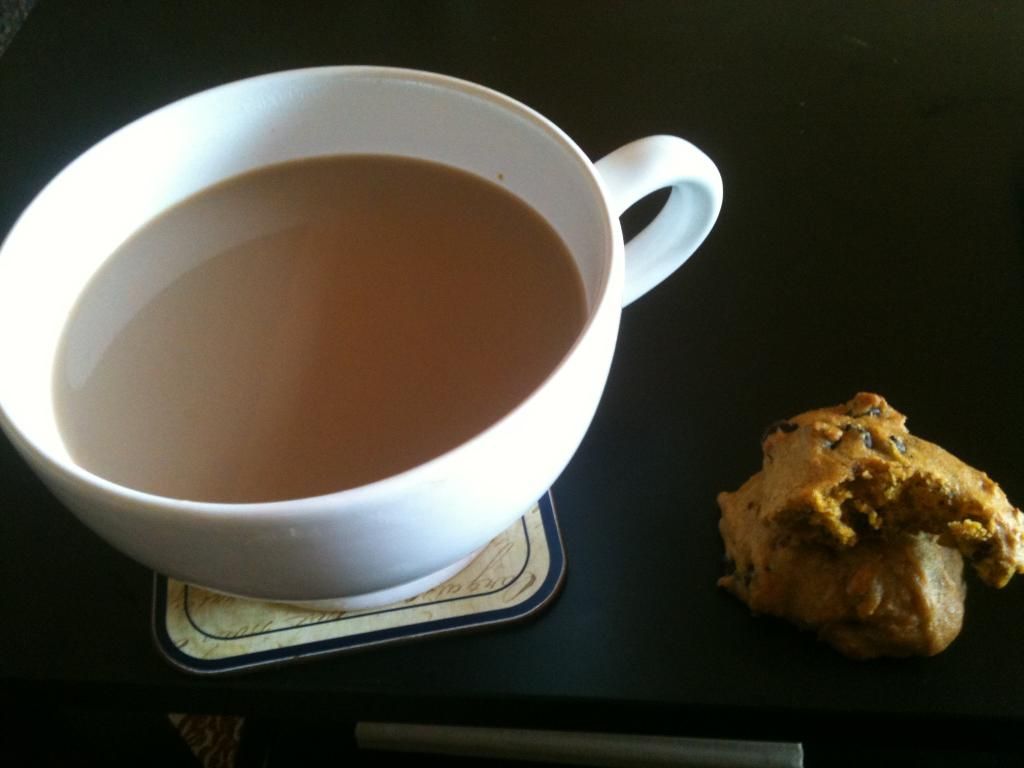 A couple weeks ago, I had such a pumpkin craving I just had to go to the store and pick up some canned pumpkin and a bag of chocolate chips in order to make some pumpkin cookies, stat. Of course, for me this usually means the cookies will become my daily breakfast, and I was delighted to find how well they paired with coffee--especially when that coffee contained some pumpkin spice syrup (too much? I think not).
Once these luscious cookies dwindled away into nothing, I was nearly beside myself--but strangely, not because it was the pumpkin that was gone. It was because I loved that baked treat with my morning coffee. So I set out to find a new accompaniment, and was delighted to find a recipe I could make without even having to travel to the grocery store!
Introducing...
Coffee Cake Muffins!!!!
I used my Williams-Sonoma
cookbook
(thanks to the Rivers family), but you can find a similar one
here
--my recipe just used apricot jam in the middle rather than streusel filling, though either would be fabulous!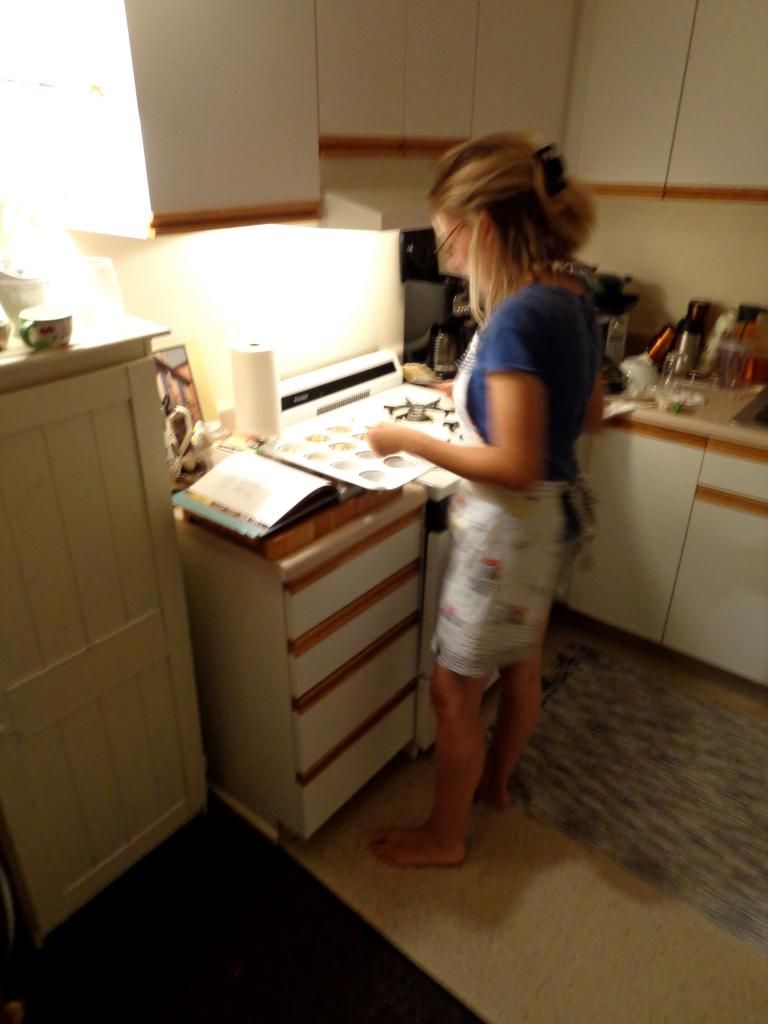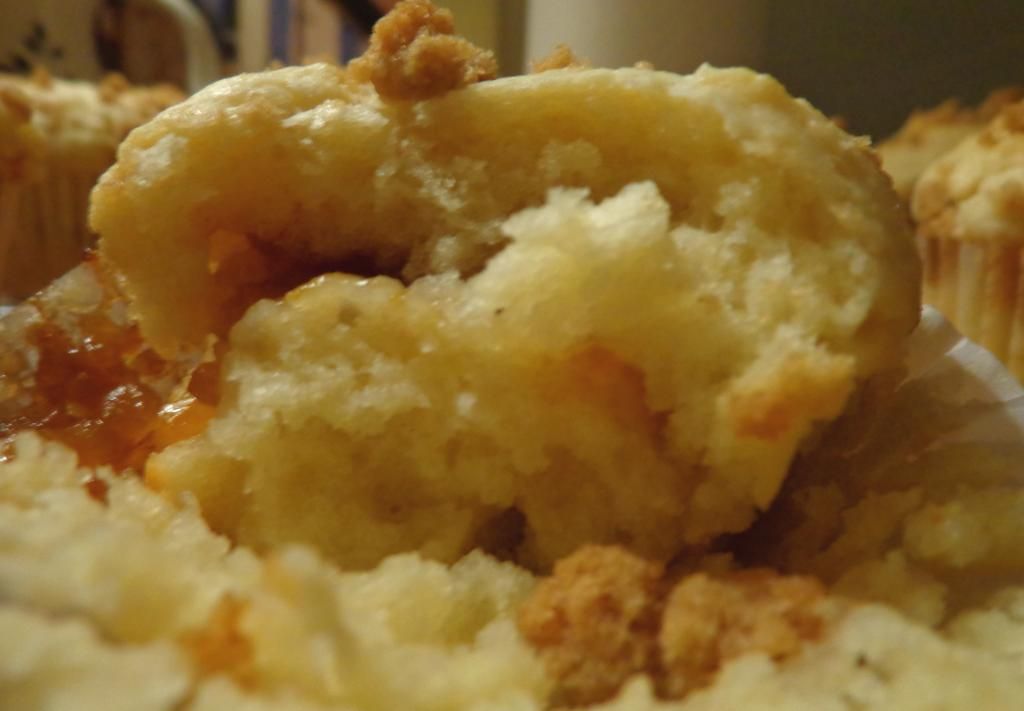 Yum!! Definitely superior when freshly baked...but also scrumptious when reheated briefly! And of course, best with a cup o' joe.
--Jessica