A couple weeks ago, during a lovely warm California winter day, Derek and I decided to go for a stroll through the
Oak Canyon Nature Center
in Anaheim Hills. I had driven past it before, and was intrigued by all the shady oak trees which I normally associate with Northern California.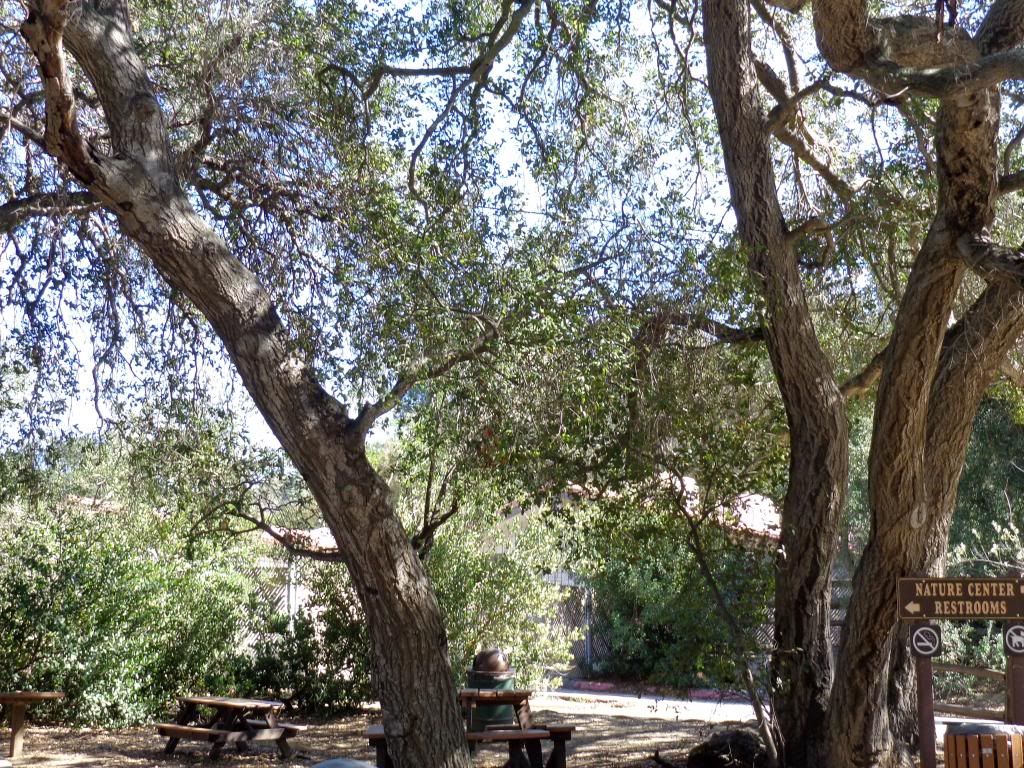 The entrance area to the park.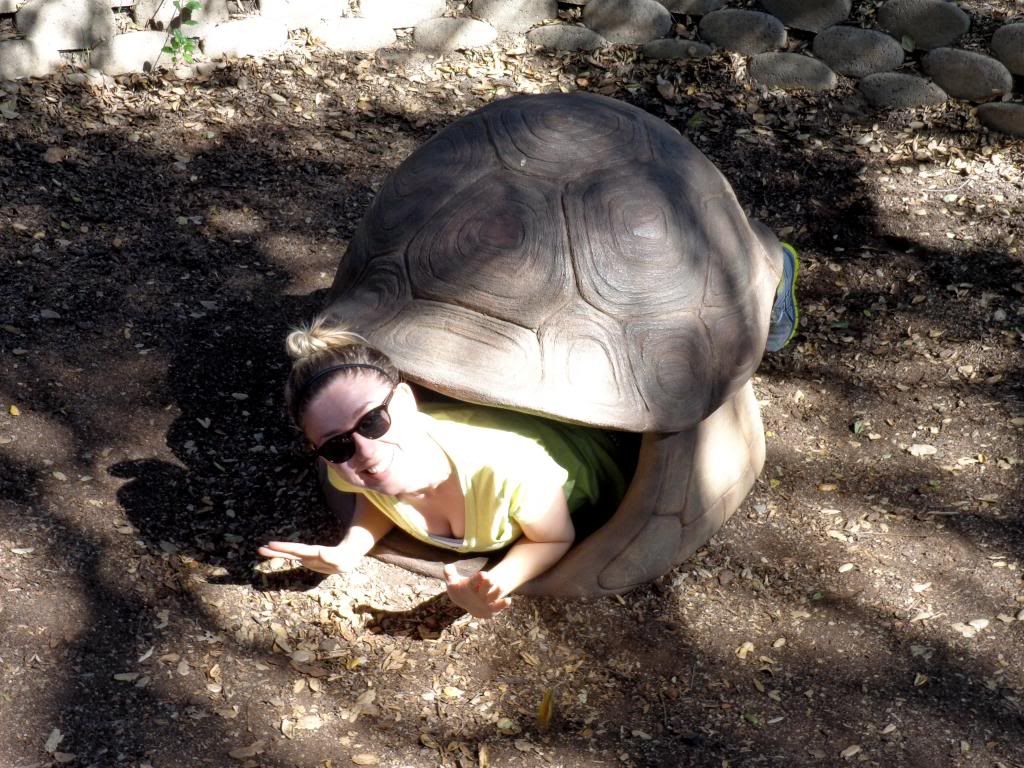 Upon entering there is a nature discovery type center for kiddies, and of course I had to partake. And forced Derek to do the same...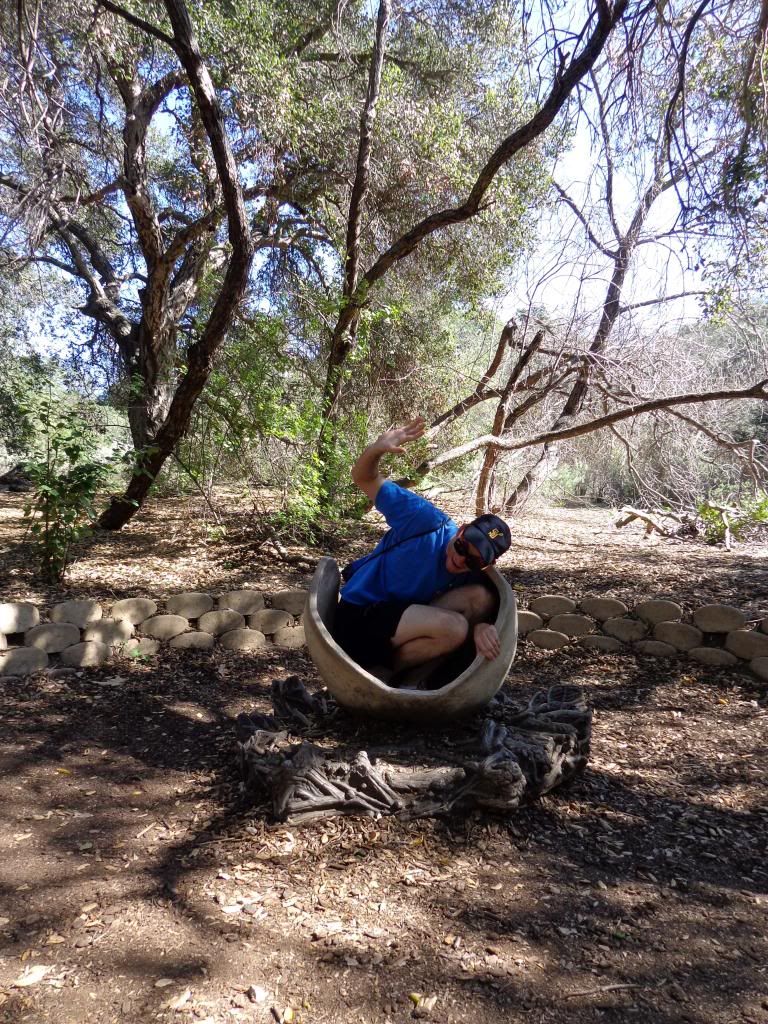 He didn't appear to mind acting like he is being birthed from an egg.
After our fun we commenced our hike/exploration.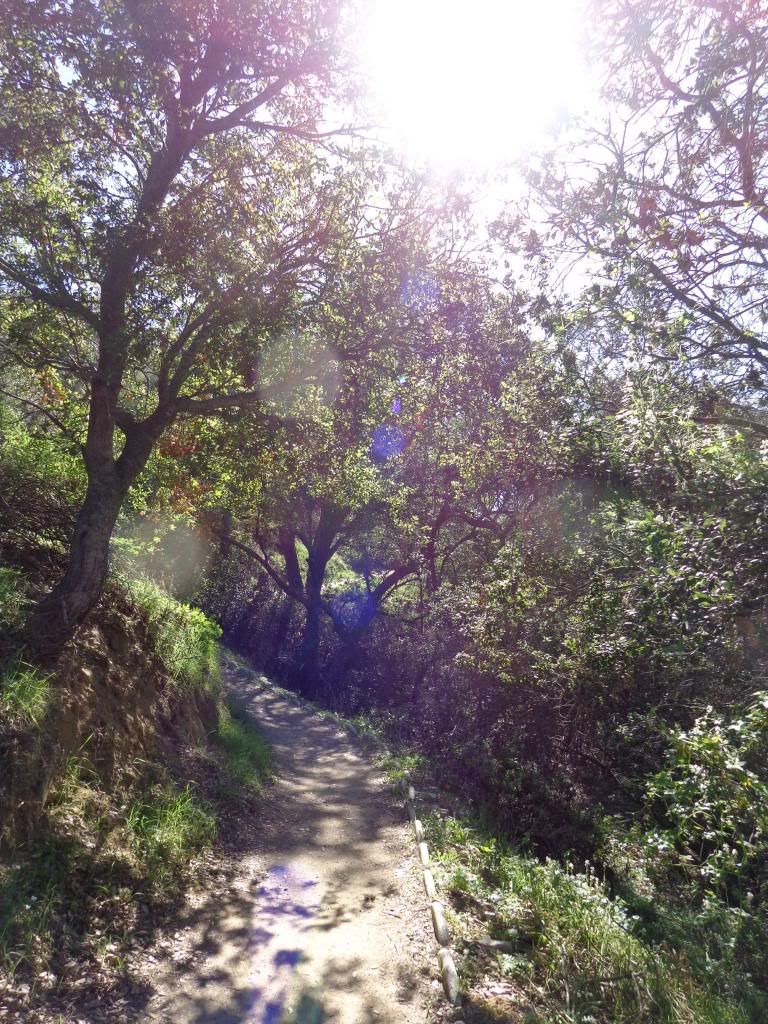 Did I mention it was a beautiful day?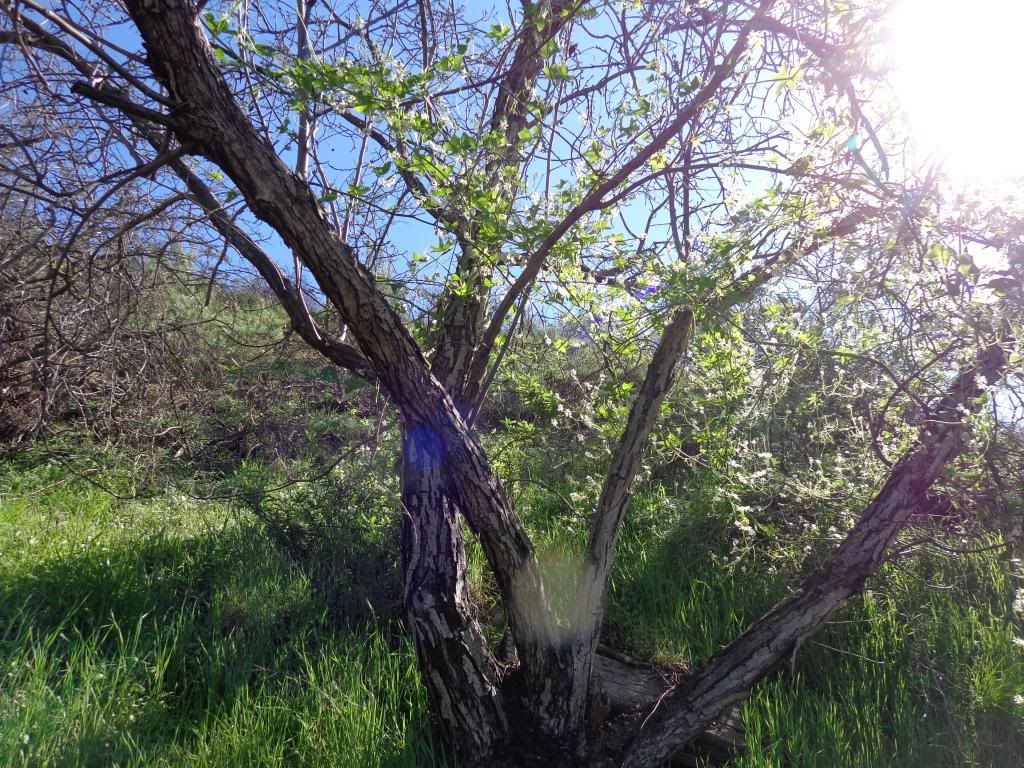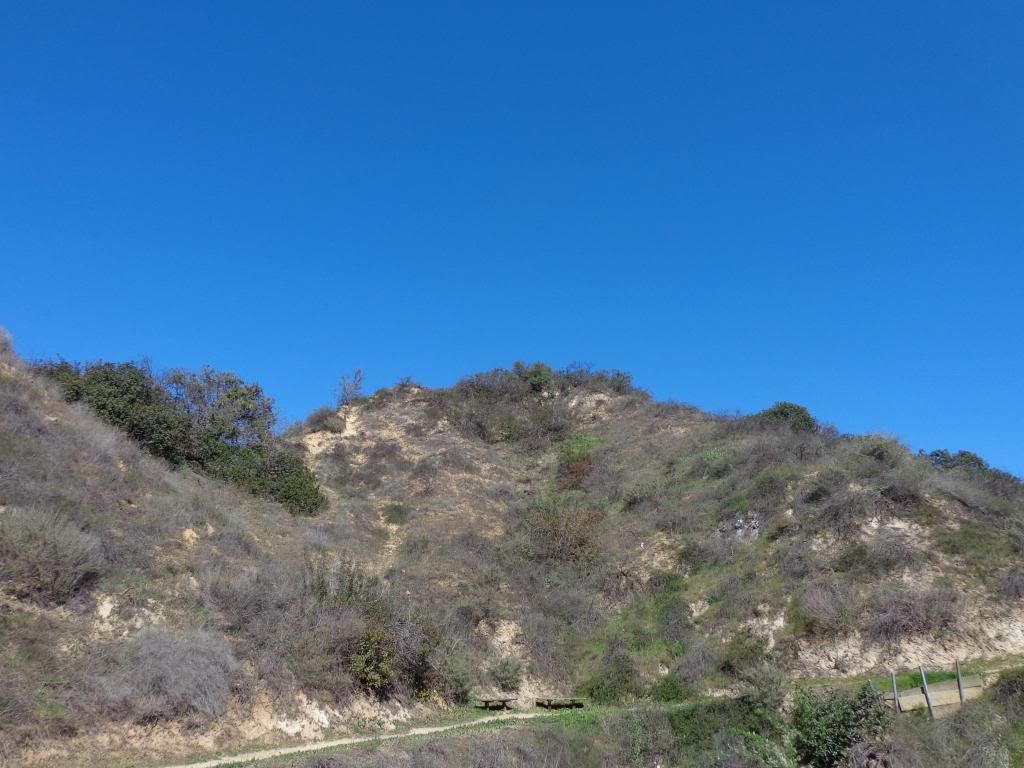 Once you emerge from the cool shade of the oak trees, you hike along the ridge of a desert-like hill...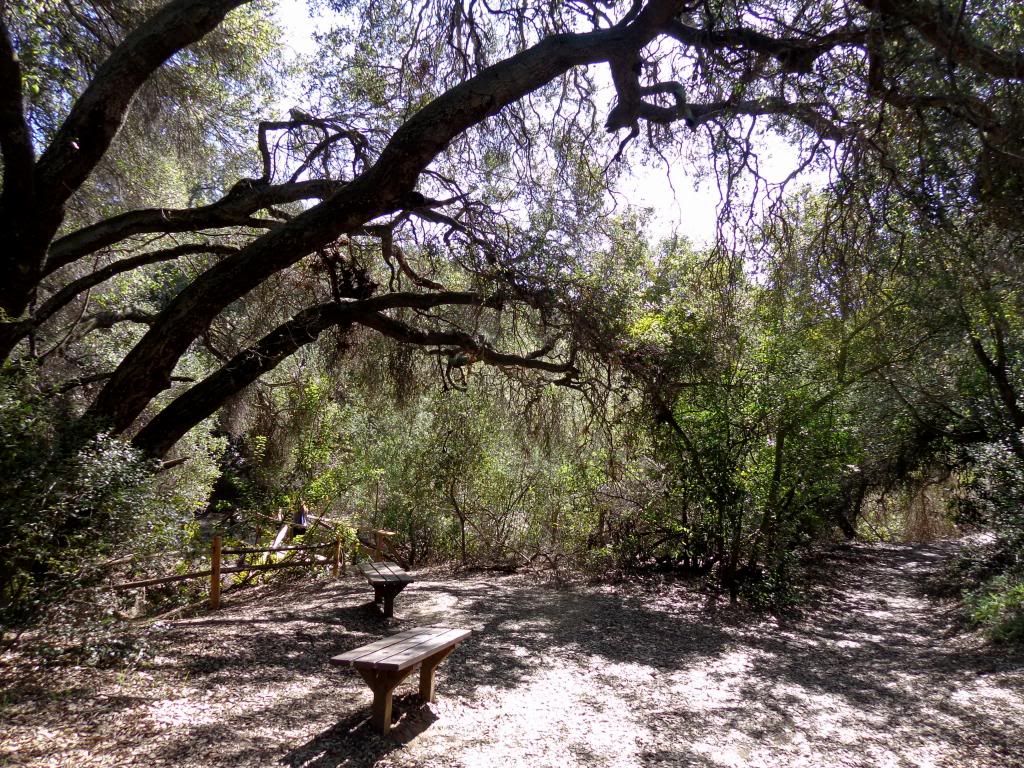 ... and then wind back down to the leafy base of the hills.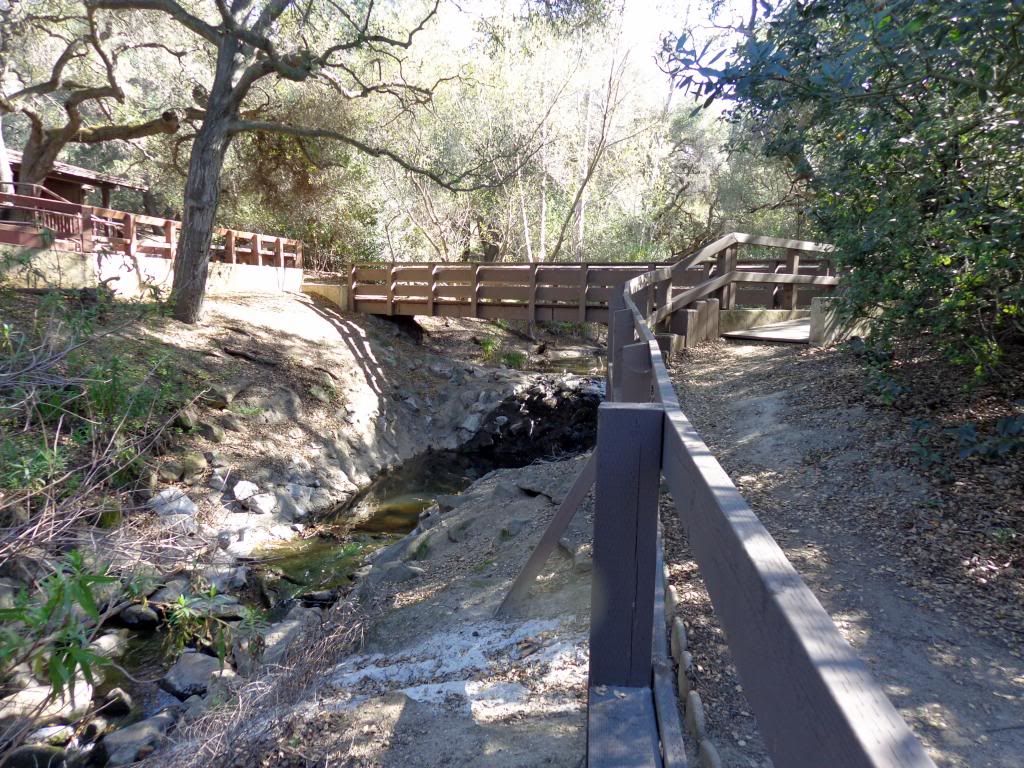 And to top things off, the park is complete with a cute little stream running through.
There was even a little amphitheater, perfect for weddings or kids performing plays.
We loved our trip to the Oak Canyon Nature Center, and will definitely be back!
--Jessica